That's right kids...two, count 'em two new BDR releases. More early St. Louis indie music to quench your sonic thirst!
BDR #1 - V/A- Test Patterns CD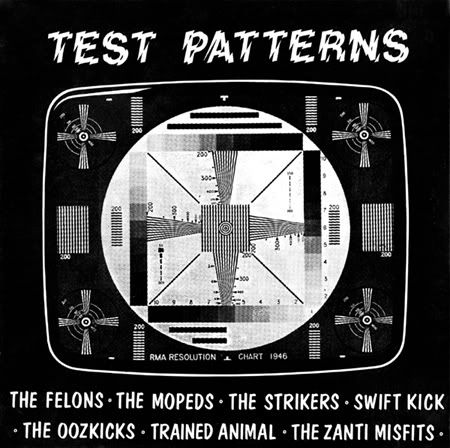 A reissue of the St. Louis compilation album, originally released by Jet Lag's John the Mailman in 1981. Featuring two songs each by seven local, independent bands. Ranging from Punk to Power Pop to New Wavey sounds. Remastered from the original master tapes and issued on shiny compact disc for the first time ever!
BDR #3 - The Welders-s/t 7"ep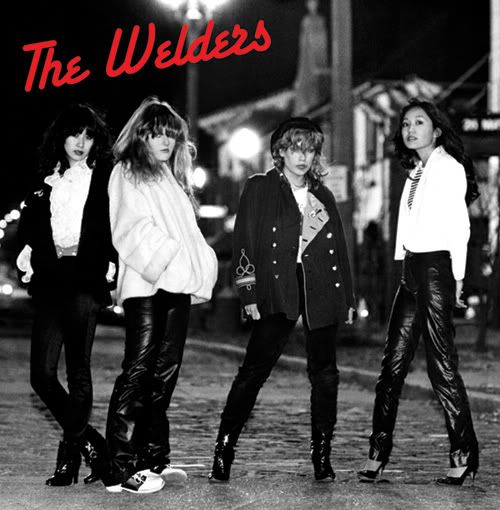 Finally! A vinyl issue of the unreleased 4 song EP recorded in 1979 by St. Louis' first all female Punk Pop band! Rescued and restored from the only available source...a 30 year old rotting cassette. Pressed in a limited edition on red, opaque vinyl.
Both releases will be released and available for purchase on July 31st, 2010 at the second BDR Records Release Party. It's a free event and happening at the Schlafy Tap Room, dowtown St. Louis. Listening party and reception at 8:00pm, followed by live music starting at 9:00pm from label co-presidential bands Bunnygrunt and Medical Tourists. Plus a special appearance by the Welder tribute band...Welder Grunt! Don't miss the fun!
More details may be found here:
http://www.schlafly.com/livemusic.shtml
The Raymilland release (BDR #2) is still available and getting great reviews. Make sure to pick up your copy before it sells out! Stay tuned for news on other upcoming releases and events!